Wednesday, July 7, 2021
Jura Z10
A world first: The groundbreaking Z10 with P.R.G. for hot and cold brew speciality coffees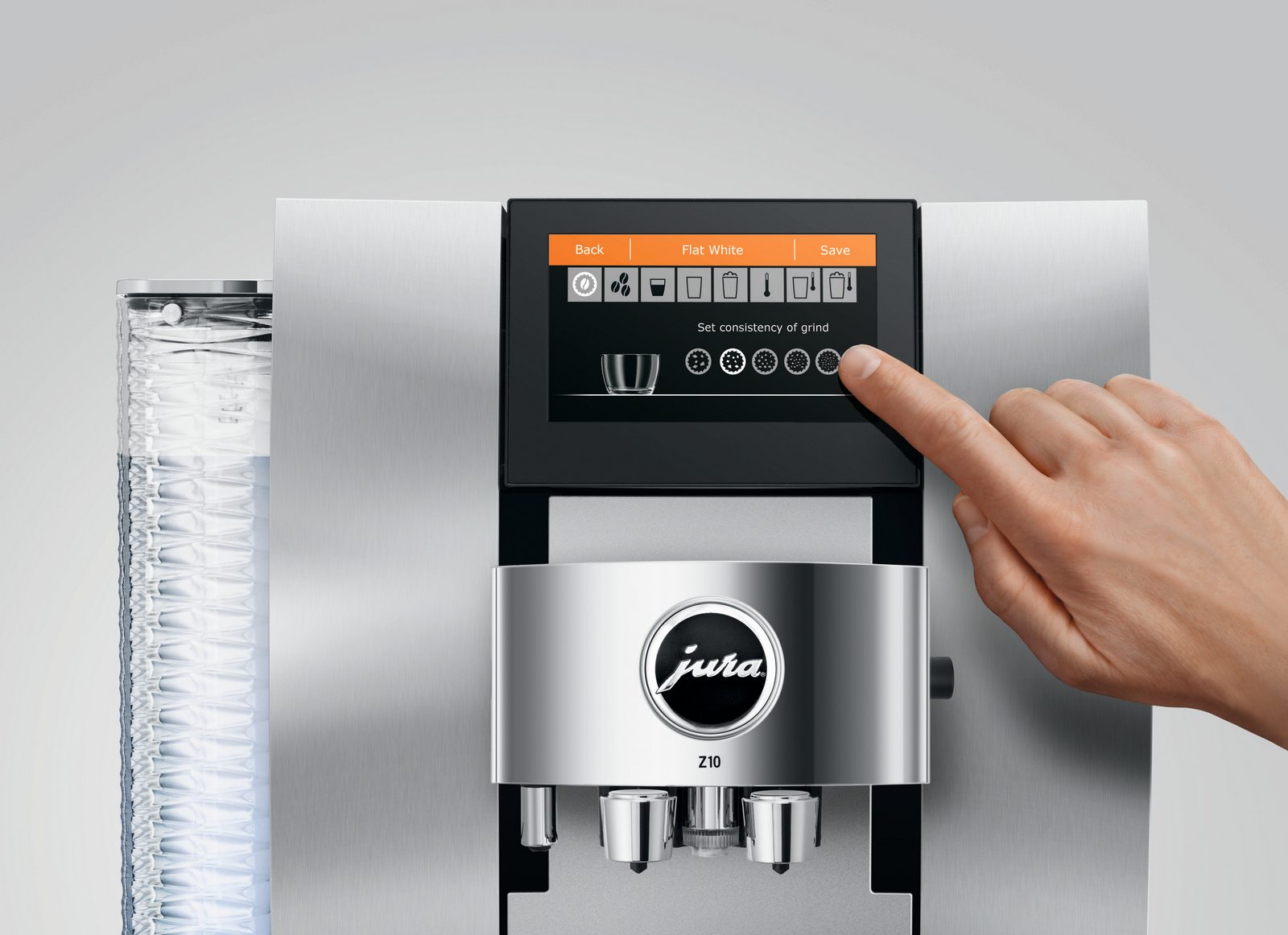 The approaching summer and JURA's latest model Z10 make you ask: have you already tried cold brewed coffee? This is one way of making coffee, where cold water is usually poured onto ground coffee, left to brew for about 15 hours and then drained. Unlike the hot coffee, this cold brew drink is much milder, but the aroma and the taste are guaranteed to give you an unforgettable experience during hot summer days.
Thanks to the world's first home espresso machine, JURA Z10, your cold brewed coffee is but a touch of a button away. Cold water pulsates through the coffee grounds and refreshing and cool summer coffee drink is ready in a few minutes. By the way, we are not talking about coffee which has been chilled with ice cubes or simply cold coffee in the morning, where the lovely taste has vanished already. We are talking about a truly refreshing experience. While hot water brings out the characteristic bitterness of coffee beans, but cold brewed coffee surprises with a much milder taste.

We should point out that cold brewing is by no means the only sensation in the JURA premium Z10 arsenal. If you are familiar with the product, you will probably notice that the possibilities of this masterpiece made by Swiss engineers tend to be several long steps ahead of all conceivable coffee desires. For the Z10, JURA created the 8th generation brewing unit. It has the unique 3D brewing technology, where the water flows evenly through the ground coffee on several levels. This ensures the best aroma and taste for both hot and cold brewed coffee drinks.

Of course, the new model continues the triumph of striking design for which they have been given countless awards. The ultra-fast 4.3-inch touch screen, convenient rotary switch and aluminium front panel with concave details all represent excellence.
From now on, JURA also has a built-in Wi-Fi connection, with which you can conveniently connect to the J.O.E app and use all the functions of the coffee machine on your smart device. This means that ordering your favourite coffee from another room or starting the machine´s cleaning process with your phone is the new norm. For example, if you are a smartwatch user, J.O.E will synchronize the last selected coffee drink with your device and keep you informed when you need to add water or coffee beans to your coffee machine.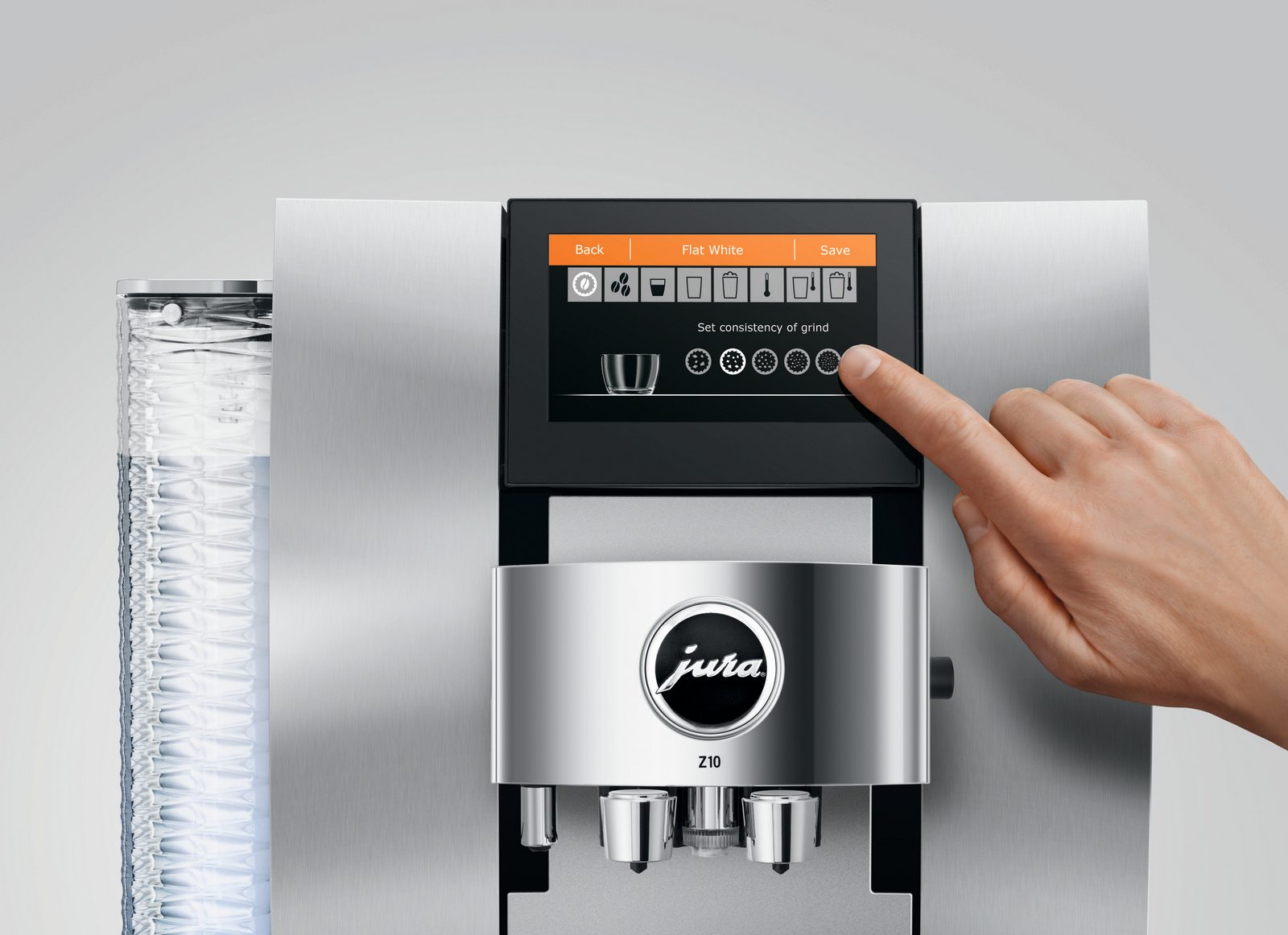 Extremely innovative is the world's unique coffee beverage detection grinder, which sets up the grinding of coffee beans quickly and accurately according to the coffee beverage of your choice. You can now save your favourite grinding levels for each coffee drink. The grinder takes into account your choices while making your hot and cold drinks. Cold coffee grind, espresso grind or black coffee grind - these are really different and you will no doubt be excited to discover all these flavours.

Long summer days and warm evenings are just around the corner. Cold brewed coffee is the perfect drink to enjoy on a summer terrace by yourself or with friends. It is also an excellent base for summer cooling cocktails. It tastes equally good with just ice cubes, but you can also add juice, tonic or sparkling water. Let your imagination fly with various syrups, herbs or fruit. This is exactly the piece of liberating luxury you expect from any summer. The Z10 and every cup of coffee made with it, whether hot or cold, are true masterpieces. And no matter how accustomed you become to this luxury, this novelty in tastes lasts for years.